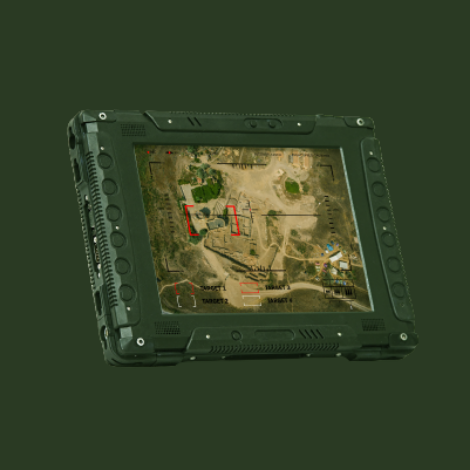 NOVELSAT Introduces ProtCASTER for Data Links, AES 256-bit Encryption Solution for Satellite Data Transmission
New NOVELSAT ProtCASTER for Data Links delivers the highest level of security available for satellite transmission.
Ra'anana, Israel, March 5, 2018 – NOVELSAT, a world leader in satellite transmission technology, today announced availability of ProtCASTER for Data Links, a new data protection solution for satellite-based IP data networks that uses virtually unbreakable AES 256-bit encryption, embedded in NOVELSAT modems. In the world of global satellite data transmission, where hacking and data theft are commonplace, demand for more secure transmission is high.
Based on virtually unbreakable AES 256-bit encryption, ProtCASTER from NOVELSAT delivers the highest level of data security available for satellite transmission. When working in conjunction with NOVELSAT NS4, the optional high-efficiency waveform, available only in NOVELSAT modems, the satellite link protection is intensified even more than when operating using other satellite transmission standards. This level of data encryption is essential for markets were hacking immunity is crucial such as banking, the oil and gas industry, homeland security and others.
In contrast with systems where encryption is added using an external device, the new data encryption solution is now embedded in all NOVELSAT NS3000 and NS3000 satellite modems. It uses a secured OTA channel for exchanging AES keys with remote devices and is integrated with NovelNet, a full-featured NMS (Network Management System) that offers end-to-end network orchestration.
"In addition to the most spectrally efficient satellite transmission solutions, we recognize our data networking customers' need for enhanced security," said Ronen Sadan, NOVELSAT AVP Marketing. "That is why we integrated the satellite industry's highest level of content security into all of our data networking satellite modems."
NOVELSAT will be showcasing ProtCASTER, its new 256-bit data encryption solution for satellite IP data networks, at the Satellite 2018 show in Washington, DC, March 12-15, in booth 1833.
About NOVELSAT
NOVELSAT is a leading provider of next-generation content connectivity solutions. Powered by innovative technologies, our broadcast and broadband solutions are transforming networks' capabilities to expand growth potential and to drive new experiences on any device, anytime, anywhere. Our high-performance products for satellite and terrestrial content connectivity include integrated video solutions and highly efficient broadband connectivity solutions, as well as best-in-industry content security solutions. Transforming delivery of data and video with new levels of performance, efficiency, agility, and security, NOVELSAT empowers mission-critical and demanding applications for the telecom, enterprise, media, entertainment, government, and mobility markets