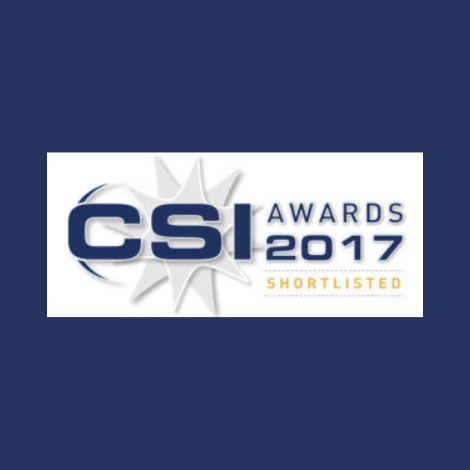 NOVELSAT Announced as a CSI Awards Finalist
NOVELSAT ProtCASTER DRM solution for satellite broadcast being considered for Best Content Protection Technology 2017.
Ra'anana, Israel, August 7, 2017 – NovelSat, a world leader in satellite transmission technology, was shortlisted for the 2017 CSI Awards. The new NovelSat satellite broadcast Digital Rights Management (DRM) solution, ProtCASTER, is being considered for the award for Best Content Protection Technology 2017.  NovelSat ProtCASTER is the world's first DRM system for satellite transmission based on AES 256-bit encryption. Using the most secure encryption technology available, ProtCASTER provides a virtually unbreakable level of protection for the delivery of satellite broadcast content.
"Properly securing broadcast content has become a major concern for the world's largest broadcasters," said Ronen Sadan, NovelSat VP Marketing & Products. "NovelSat ProtCASTER is a quantum leap forward in satellite content protection and we are pleased to see that the industry experts at the CSI Awards also recognize the importance of improving security technologies that protect broadcasters' assets."
The CSI Awards, which are celebrating their 15th year, recognise excellence in the broadcast, video, OTT and IoT sectors and are organized by CSI Magazine (Cable and Satellite International Magazine). The winners will be determined by an independent judging panel and will be announced on Friday 15 September 2017 at IBC in Amsterdam. The full list of finalists and further details about attending the awards ceremony are available at www.csimagazine.com/awards
About the CSI Awards
Established in 2003 the CSI Awards are among the most prestigious and competitive technology awards in the industry, designed to recognise and reward innovation and excellence in the cable, satellite, broadcast, IPTV, telco, broadband/OTT video, mobile TV and associated sectors. www.csimagazine.com/awards @CSI_Magazine #CSIAwards
About NOVELSAT
NOVELSAT is a leading provider of next-generation content connectivity solutions. Powered by innovative technologies, our broadcast and broadband solutions are transforming networks' capabilities to expand growth potential and to drive new experiences on any device, anytime, anywhere. Our high-performance products for satellite and terrestrial content connectivity include integrated video solutions and highly efficient broadband connectivity solutions, as well as best-in-industry content security solutions. Transforming delivery of data and video with new levels of performance, efficiency, agility, and security, NOVELSAT empowers mission-critical and demanding applications for the telecom, enterprise, media, entertainment, government, and mobility markets.