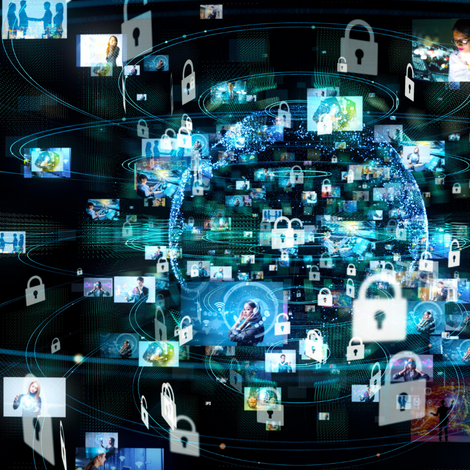 NOVELSAT Introduces Comprehensive BISS-CA Content Protection for Distribution & Contribution Networks
NOVELSAT Ncrypt seamlessly integrates with any broadcast network, adding the latest conditional access encryption to heighten media security
Ra'anana, Israel – August 29, 2022 – NOVELSAT, a global leader in content connectivity, announced today a BISS-CA content protection solution for distribution and contribution networks. Designed for large scale media networks, NOVELSAT Ncrypt enables to add the latest conditional access encryption to any broadcast network without disruptive network redesign or a costly forklift upgrade.
Piracy threats and unauthorized access to high-value content are escalating, impacting media providers' revenues and profitability, and undermining media business models. BISS-CA is a new open, secure and transparent conditional access standard of the BISS encryption protocol. Including a dynamic key system, BISS-CA enables real-time entitlement management for content streams over any network.
NOVELSAT Ncrypt is standalone BISS-CA encryption and decryption solution that seamlessly integrates with any broadcast network. Ideally addressing multi-point media networks requiring superior security, NOVELSAT Ncrypt enables to add BISS-CA content protection to existing distribution and contribution networks, presenting a cost-optimized and easy-to-use solution. NOVELSAT Ncrypt encompasses software-based encryption and decryption modules with IP and ASI connectivity, as well as a powerful operations suite for controlling and operating BISS-CA encryption, dynamic key generation and distribution, and highly flexible entitlement management.
NOVELSAT Ncrypt joins NOVELSAT's family of widely deployed content protection solutions for media networks.
"NOVELSAT recognizes its customers' needs for superior content protection and is committed to providing innovative solutions that meet the latest standards," said Aviv Ronai, Chief Product and Marketing Officer at NOVELSAT. "Our Ncrypt solution was designed to enable the highest value for our customers. It enables content providers, broadcasters, operators, and service providers to add BISS-CA security to their broadcast network without requiring upgrades or changes to existing network equipment, a task that can be both expensive and disruptive. We believe NOVELSAT Ncrypt will serve as a catalyst for a broader adoption of BISS-CA, as a necessary mean to address content protection requirements."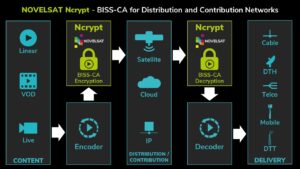 About NOVELSAT
NOVELSAT is a leading provider of next-generation content connectivity solutions. Powered by innovative technologies, our broadcast and broadband solutions are transforming networks' capabilities to expand growth potential and to drive new experiences on any device, anytime, anywhere. Our high-performance products for satellite and terrestrial content connectivity include integrated video solutions and highly efficient broadband connectivity solutions, as well as best-in-industry content security solutions. Transforming delivery of data and video with new levels of performance, efficiency, agility, and security, NOVELSAT empowers mission-critical and demanding applications for the mobile, media, entertainment, government, and mobility markets.