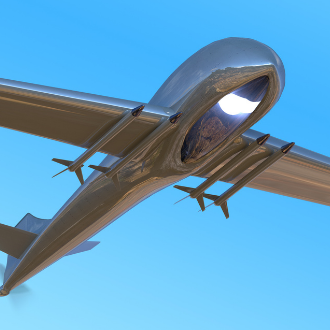 NOVELSAT Quadrupoles Video Rates for VISINT Gathering (ISR) and Distribution Via Satellite
The improvements in sensor quality, the growing number of sensors on-board ISR platforms, and the need to distribute these live video feeds to multiple forces and authorities, mandates much higher transmission rates for video content. To meet the required transmission rates without increasing satellite bandwidth, NOVELSAT introduces an innovative all-in-one solution to delivers unparalleled video transmission capacity.
Integrating high efficiency video coding (HEVC) and high efficiency transmission waveforms (NS4 and S2X) enables to deliver up to 4 times more video content for mission critical operations.